Meet The Artist
Growing up in The Burren, Co Clare, the limestone rock formations surrounding me were my playground…..anything from imaginary train carriages to balance beams! My other love, the sea, the wild atlantic ocean, where I spent many hours just watching its ebb and flow. With these forces of nature so deeply ingrained in me, they have a definite influence in my art today.
That question, "were you always an arty child?" is often asked of artists and the answer is usually.... Yes! For me it involved anything from constructing houses from cardboard boxes to drawing anything that stood still long enough.
It took until 2008 to fulfil my dream of attending art college. This experience introduced me to many new artists with their varied styles and influences. As well as lifelong, likeminded friends. 
In 2014 I received my BA in Art & Design from CCAM, GMIT. Since then I have continued with my art practice, based in the West of Ireland, whilst at the same time facilitating weekly Adult Art Classes. 
My love of painting began with oils, a love that will continue. That does not curtail me from trying out other mediums, methods and styles. In 2017 I began experimenting with Alcohol Inks and after much playing with, and researching their properties, I have achieved my own unique way of creating with them. Their unpredictability can be both frustrating and rewarding, but never boring! 
To view what Alcohol Ink Paintings available through the website click Alcohol Ink Paintings. Some are also available as Limited Edition Prints and also Open Edition Prints. 
Here is a link if you would also like to browse my Oil Paintings
Thank you for stopping by and if I can help in anyway, please drop me an email to maryrobertsartist@gmail.com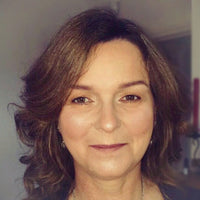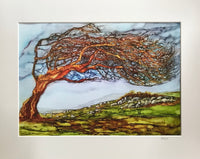 Latest Work
Pockets of Light
What caught my attention this particular days walk was the little glimpses of light peering through the trees. Of course the tall, bare tree was also a major attraction!
Oil on Canvas
Digital Prints
I have found a new love....
This time in a digital form! I am working on a new collection of prints so check back from time to time and see whats new.
You will also see some Pet Portraits emerge!
Check them out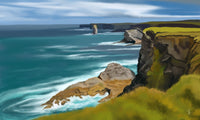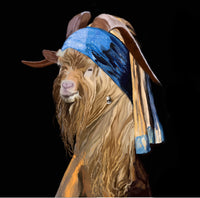 The Goat With The Pearl Earring
I had fun on the run up to Christmas with my Burren Goat. The goat appeared in many places (check out my Instagram for a peek!) https://www.instagram.com/maryrobertsart/
One of the most popular turned out to be this one and it's now available as a mounted print.
Get the Burren Goat!
Personalised Pet Portraits
Meet Marley….
…..a digital pet portrait commission I completed. If you would like to have a treasured keepsake of you 'furry family member' please get in touch. Have a look at some others…

Pet Portraits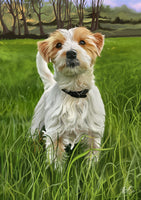 Testimonials
'I recently ordered one of Mary's mounted prints as a gift. I was blown away by the quality of the work-everything from the art itself to the mounting was impressive. My friend was thrilled with it, as it evoked happy memories of the Irish landscape. A pleasure to deal with, thanks Mary!'

Marie
"Mary's Art Class was a wonderful discovery. I got a gift of it from my daughter. I am now completely smitten. Mary is a wonderful teacher, with a great eye and I really like her work on the Burren. She has just the perfect advice when I am in doubt about what to do next. Working in watercolours with her has been an insightful journey. I can't wait for the next class." 

Triona
" Mary is the most encouraging art teacher one is likely to have. Those who are convinced that they have no artistic ability, with Mary's encouragement and knowledge will soon be producing art they can be proud of."

Mary
"I have been attending "Art for fun" with Mary Roberts for the past few years and have enjoyed every minute of it. I have used watercolours, acrylics and oils and I'm amazed at the progress that I have made. Mary's advise is delivered with love ,humour and encouragement. The small class means that everyone gets personal attention. I feel that I learn something new every time that I attend. I wouldn't miss my art class for anything." 

Kay
"Mary provides the perfect environment for artists to explore and develop their creativity. She herself is hugely talented. In her gentle and effective manner she encourages students, of all ages and levels, to produce beautiful pieces of work." 

Anna

"Amazing and enjoyable class - I've learned so much.I had never painted in my life and have, under the guidance of Mary, produced some decent paintings and made some great friends also - definitely recommend it."

Rita